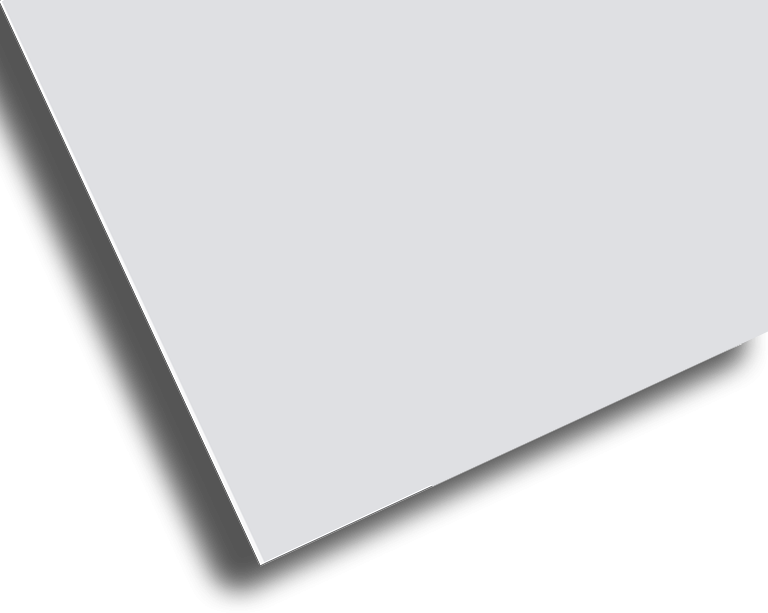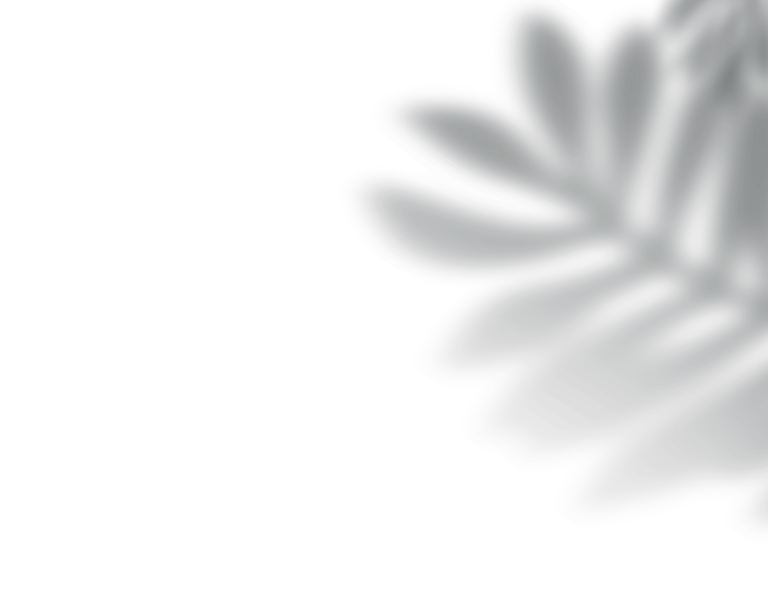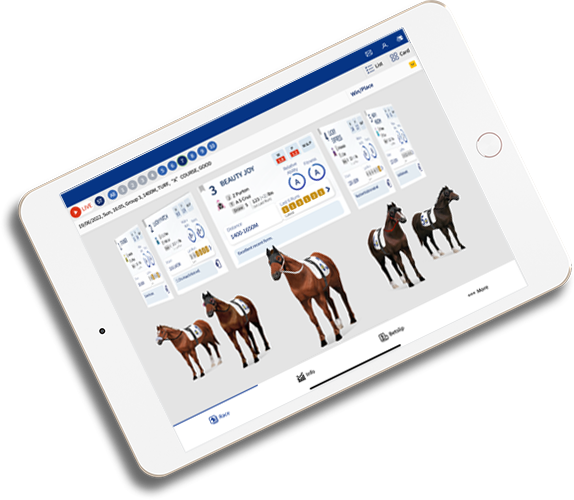 One-Stop Racing App
racing
Touch
An integrated mobile app brings together comprehensive racing information, horse selection and live streaming. It helps you form strategy easily.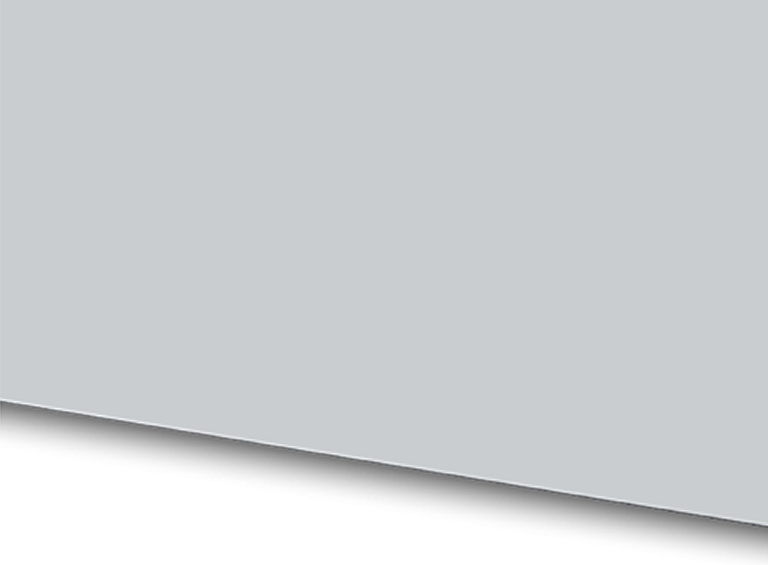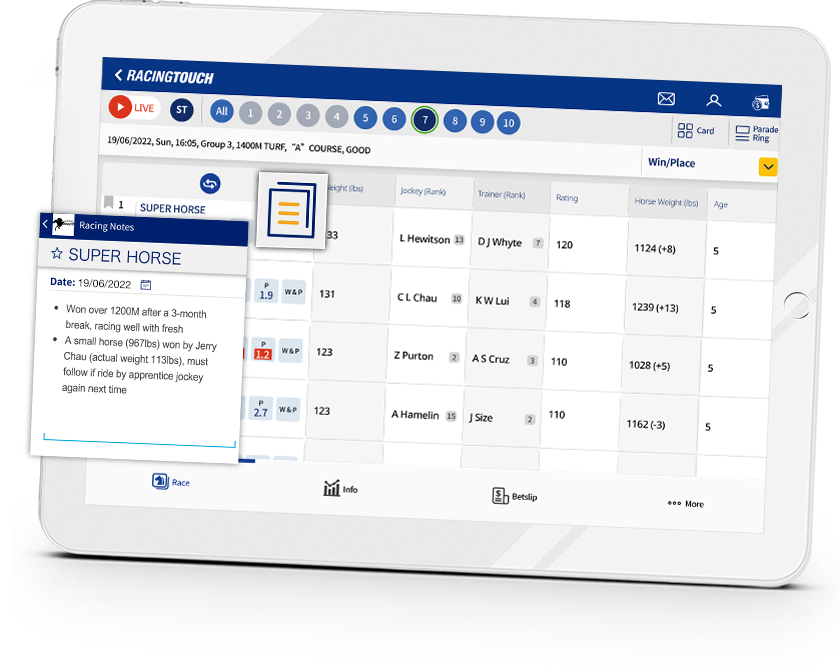 Racing
Notes
Create your own racing notes with racing insights. Set reminder to review your online racing notes anytime and anywhere.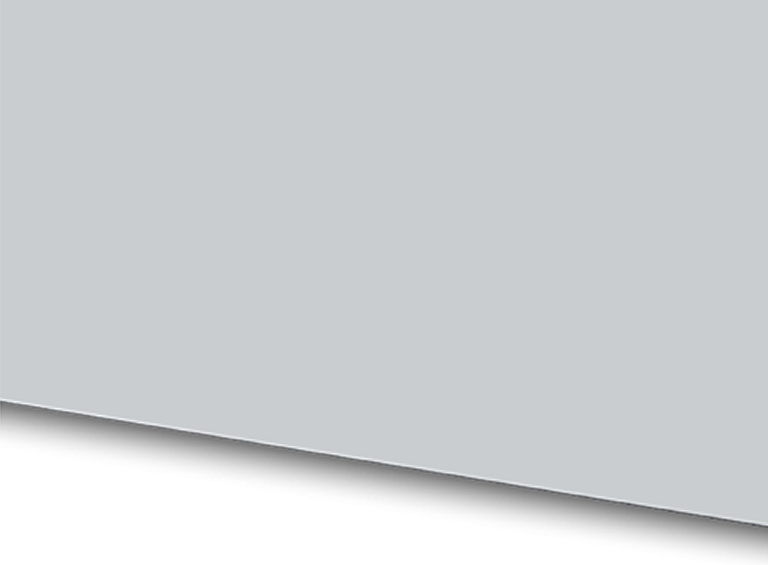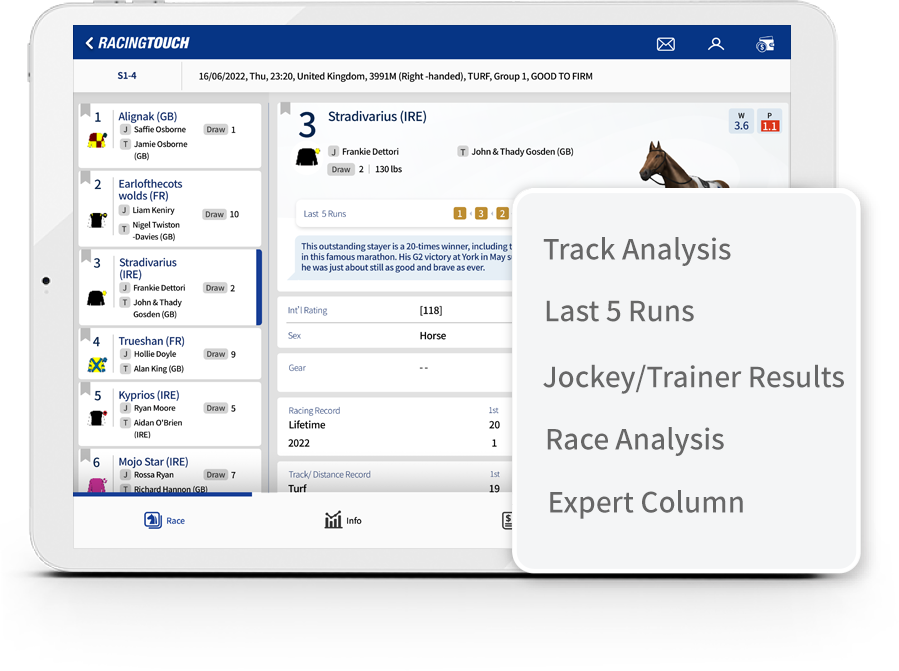 Simulcast
Racing
Provides comprehensive horse racing information, live streaming and instant odds.
One-Stop Racing Experience with All-Round Features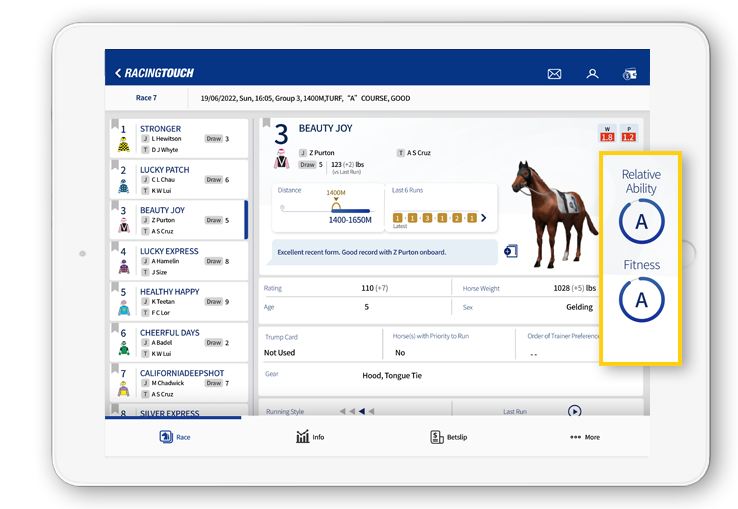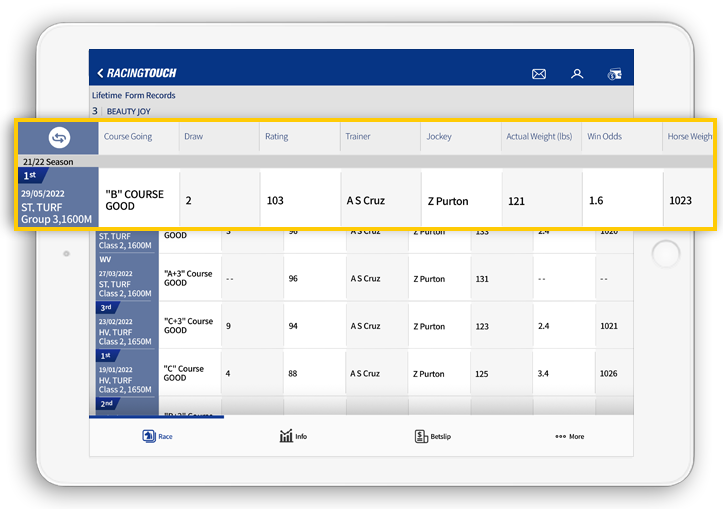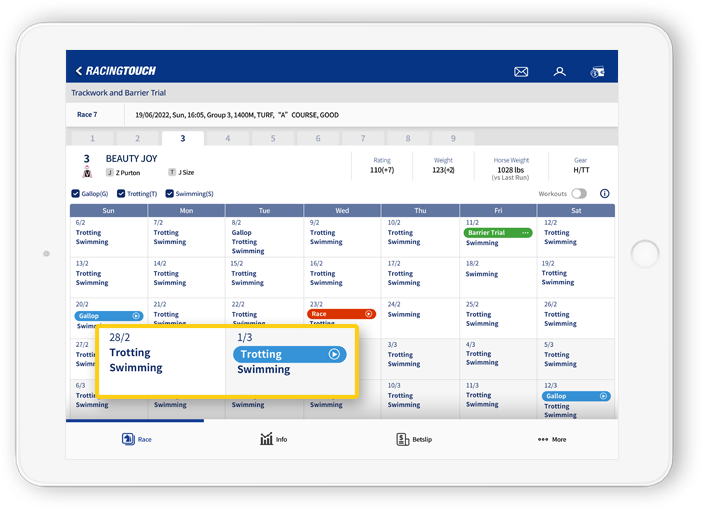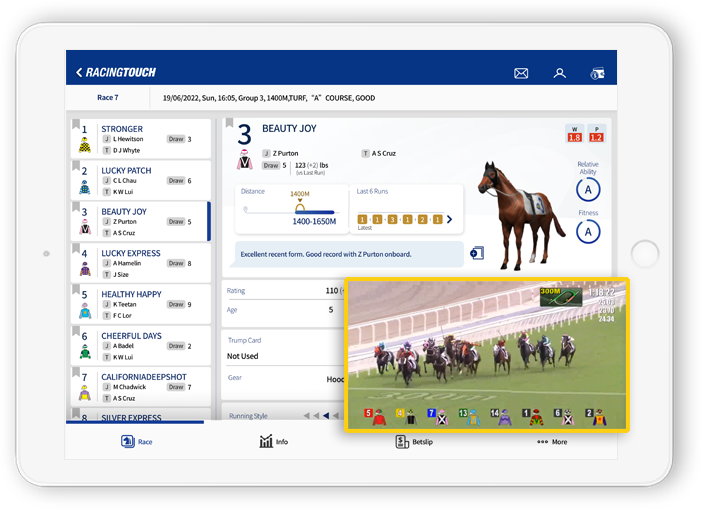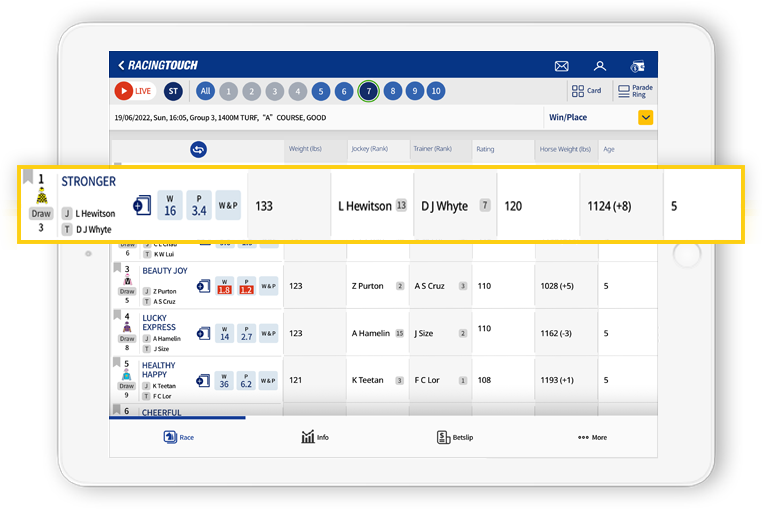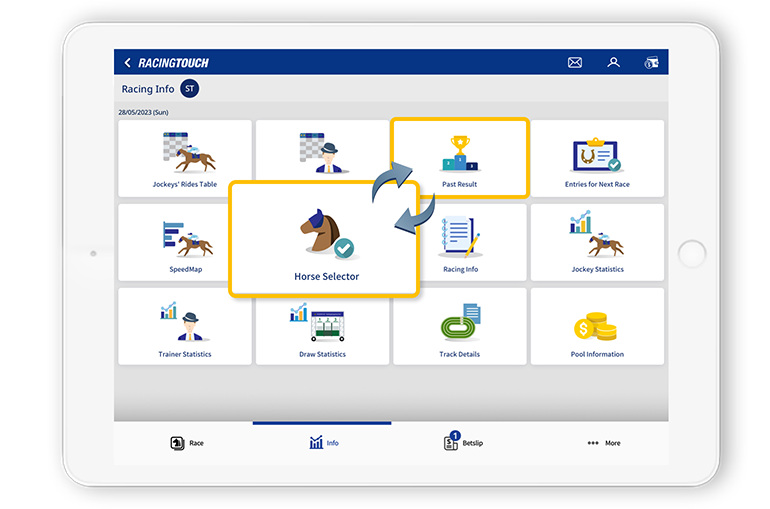 Horse Profile
Details of Relative Ability, Condition and other racing information
Results & Information
Horses' lifetime form records with details and race replay
Trackwork & Barrier Trial Videos
One click away from exclusive custom-made videos
Live Racing
Free live streaming and raceday radio on both local and simulcast races
Instant Odds & Betting
Instant odds viewing for easy betting strategy formulation
Customizable Interface
Interface of racing information can be customized to fit your personal preferences and usage habits
Learn More